Product Description

Bring your squad and play as your favorite NBA All-Star in the "All-Squatch Team Up Tourney" for NBA 2K21.

Pool Play with Single elimination bracket

Championship streamed on twitch
| | | |
| --- | --- | --- |
| Team Name | Console | Captain PSN/Gamer Tag |
| | | |
| | | |
| | | |
| | | |
| | | |
| | | |
| | | |
| | | |
| | | |
| | | |
Mode: All Star Team Up!

Goal: Don't lose
Pool Play will consist of four games.

Pool Play matches are played Monday (3/1/21) thru Friday 3/5/21).

All games are coordinated between team captains.

The home team is responsible for inviting the visiting team.

Each team will play twice as East and twice as West during pool play.

All scores must be submitted no later than Friday 9:00 PM PST.

Seeding is based on the overall record after Pool Play.

Tiebreaker for seeding = Head To Head / Points Allowed / Points Scored (In that order).
Bracket is single elimination.

Higher seed will be the home team and is responsible for inviting the lower seed/visiting team.

Higher seed also has choice of selecting East or West.

The winning team is responsible for submitting a screenshot of the final score.

All bracket games are on Saturday (3/6/21).

All games are on a set schedule (please see bracket).

Championship Game will be live streamed across all platforms.
Send a friend request to your opponent. After they have accepted:
Go to the "Play Now" tab

Select "Play With Friends Online"

Send Invite to your teammates and opponent Captain

Press Options to advance

Set game mode to "Private All Star Team Up"

Set Game Style to "Pro"

Set Quarter Lengths to "5 Minutes"

Set Matchup according to the schedule.

Start the match
Hit the "SHARE" button on your controller

Select "Screenshot"

Select "Messages"

Select the message thread with Dugout_Creative.
If there is not already an open thread with Dugout Creative:
Select "Create Group"

Select "Search"

Enter "Dugout_Creative"

Select "Dugout_Creative" from the search results.

Select "Confirm"

Select Send.
$250 gift card for any items on our website (split amongst the 5 team members).
$125 gift card for any items on our website (split amongst the 5 team members).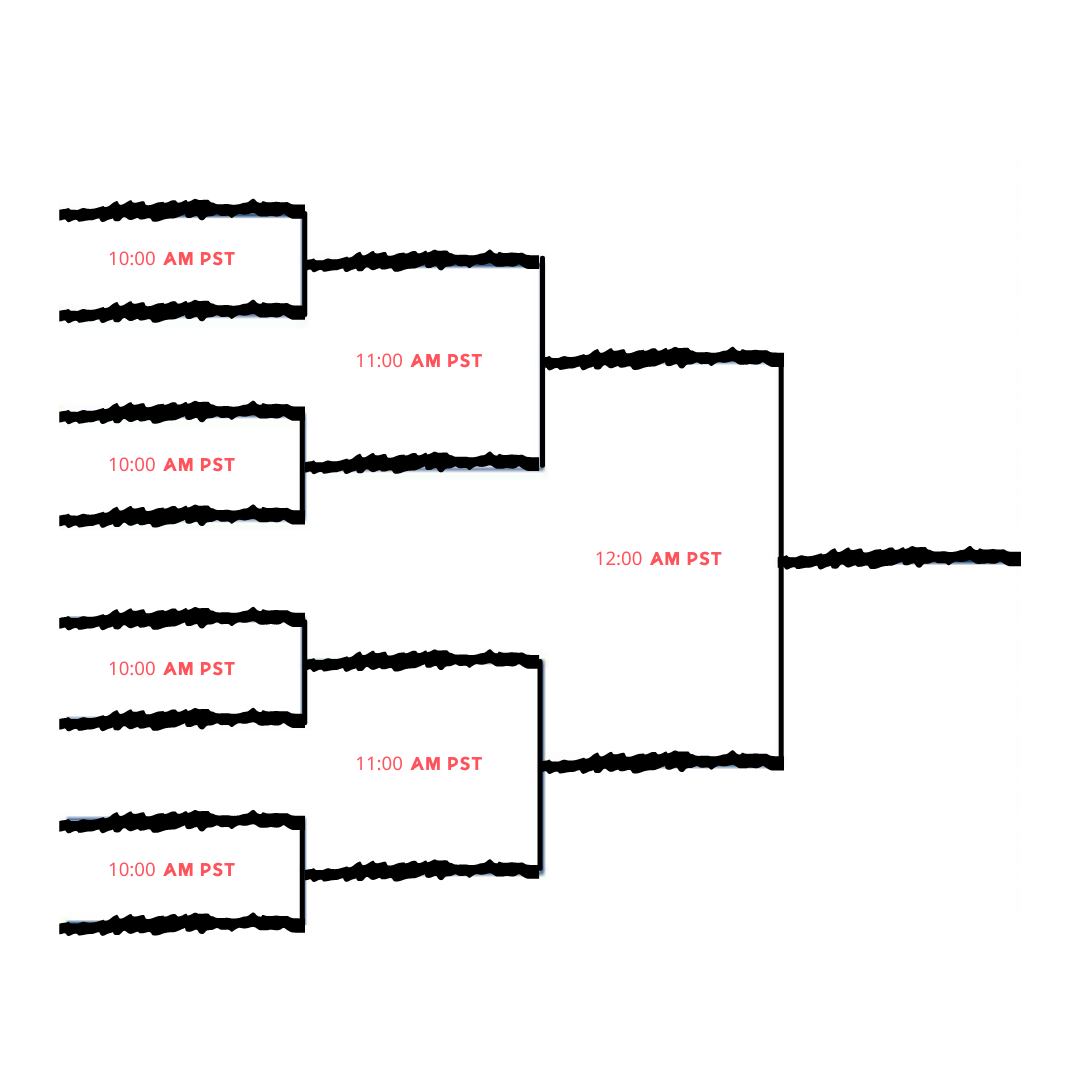 Find us on the livestream
Join our community and keep up with the upcoming news!